This arrived in the post this morning. I'm very excited. I've been waiting on it since Wednesday. Look what it contains.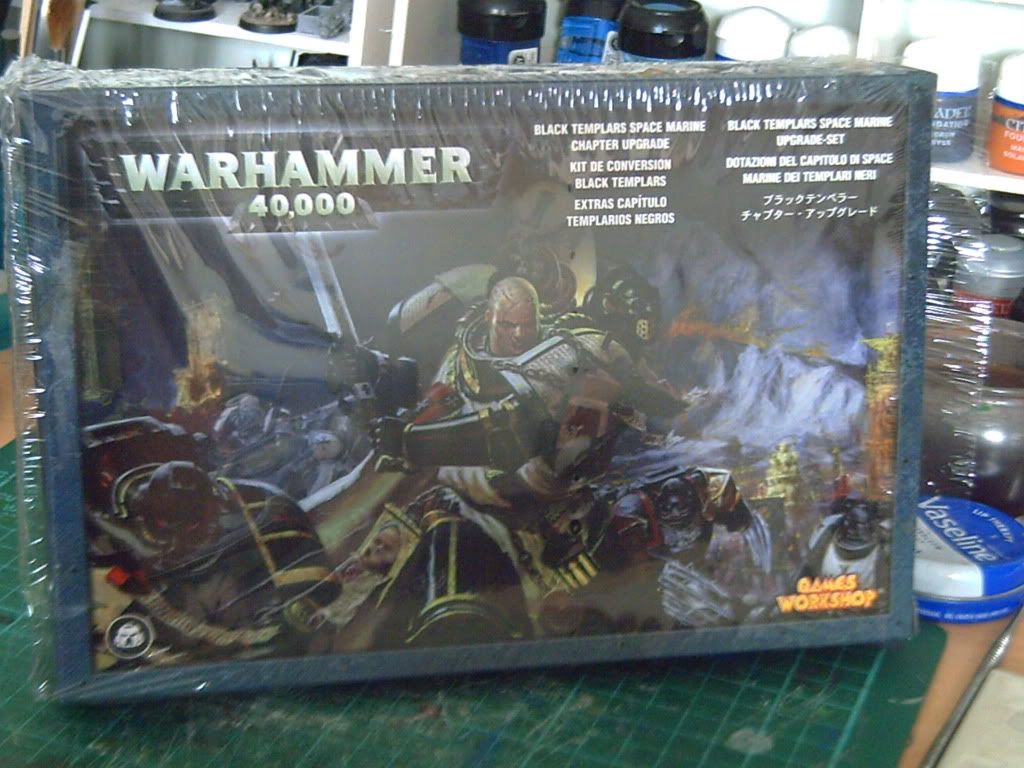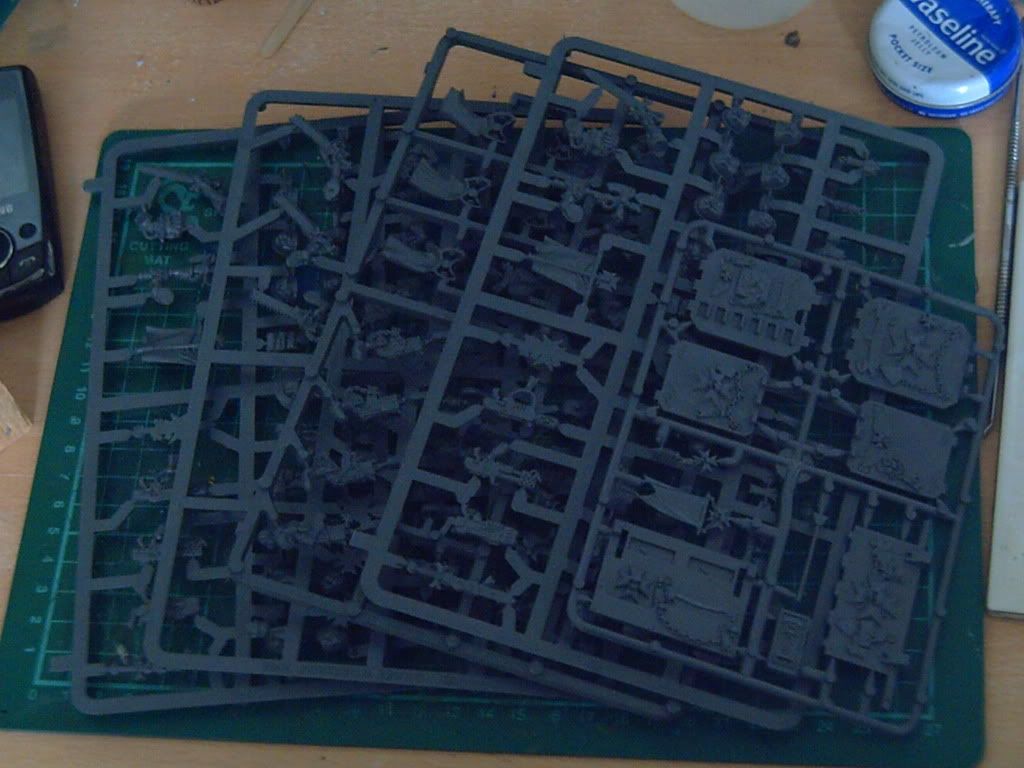 Yes, that's right. It's my BT upgrade sprues. I can now continue building my marines! On first inspection of the contents I was surprised at exactly what it contains. It has twice as many troop sprues as is shown on the GW website. I did wonder why it was £18.50 where most others are half that price. Bonus! I've got a couple of "chapter marking moulds" setting at the moment to enhance the ordinary marine torsos and backpacks that I've got with some BT marks.
While I was waiting though I've not been idle. I've been working away at some space hulk genestealers. They're not near finished yet. Here's the proof.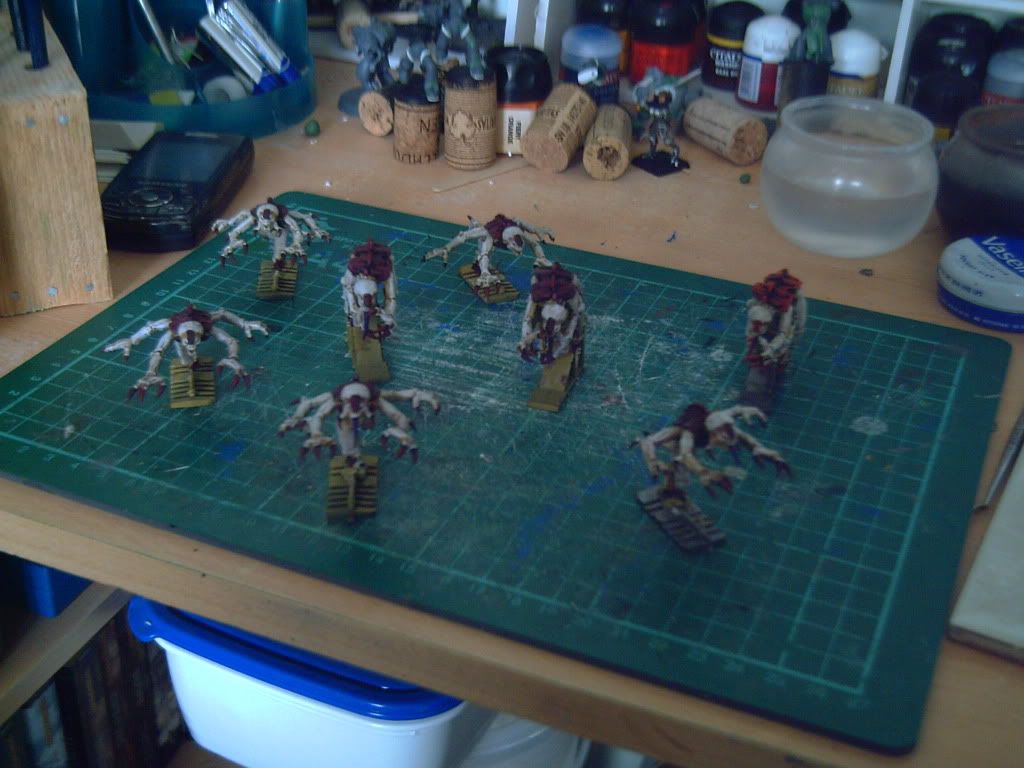 It'll probably be a couple of days before I post again. I'm busy with the dreaded real life, but hopefully I'll have some torsos finished next time.
Till then!